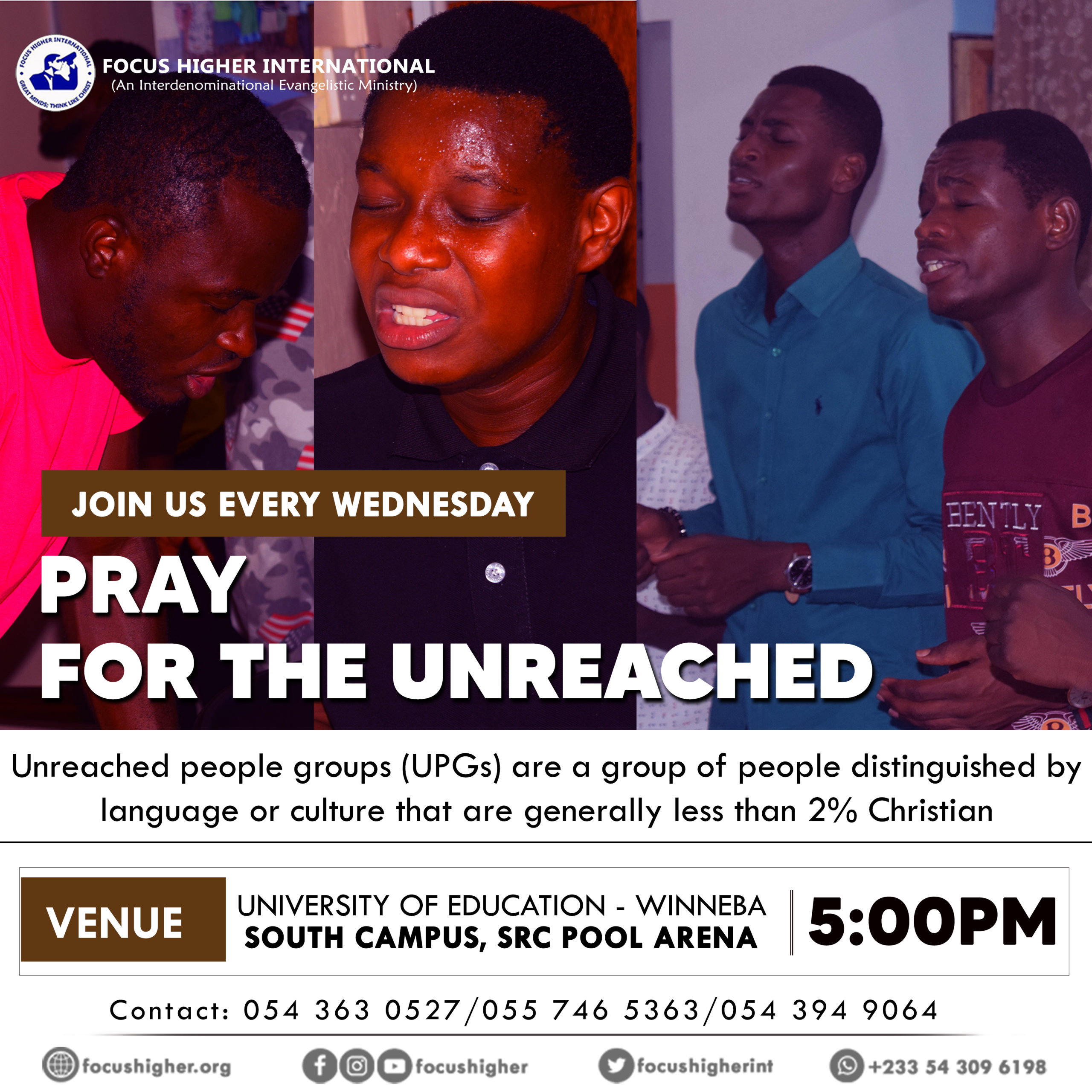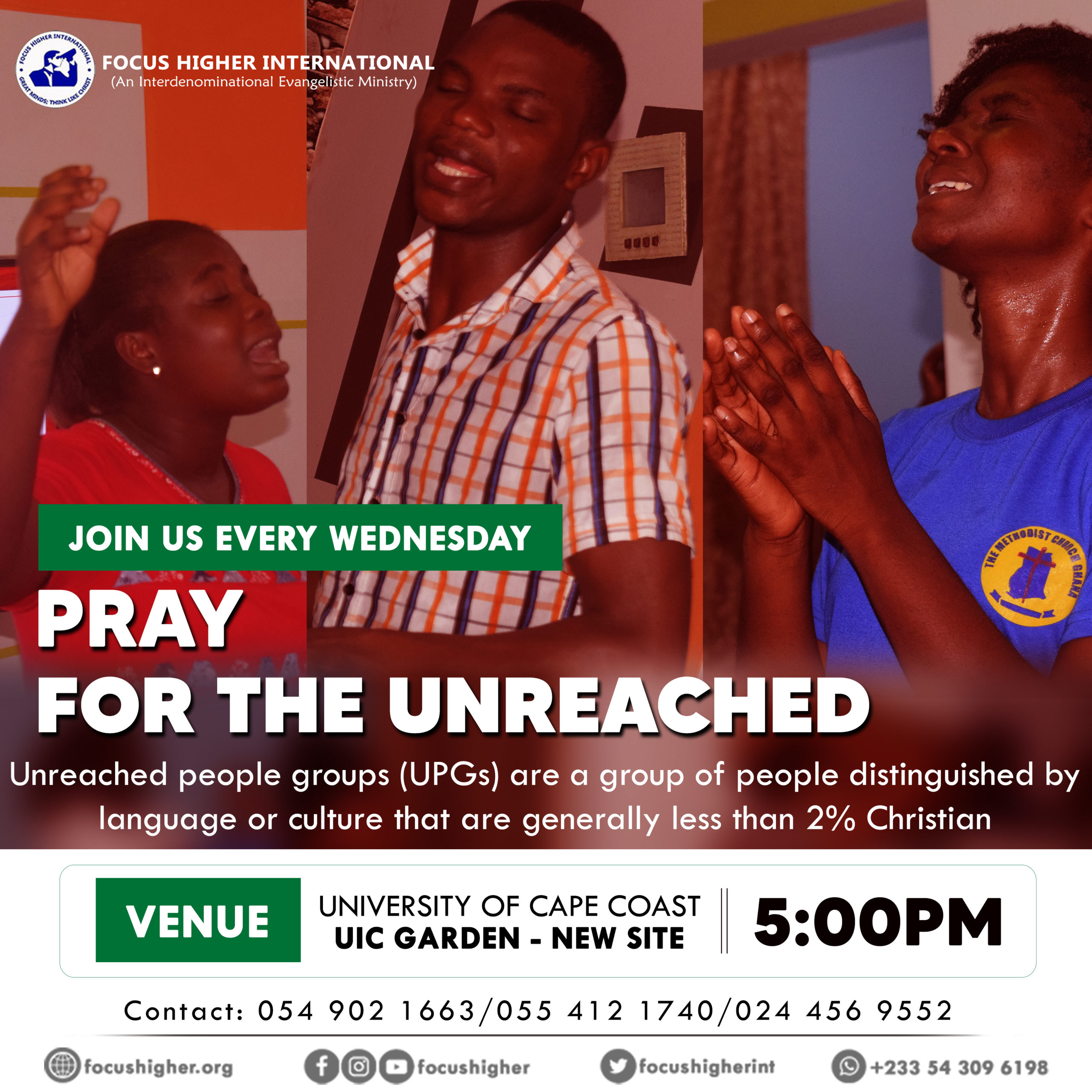 Prayer for Unreached
And this gospel of the kingdom will be preached in the whole world as a testimony to all nations, and then the end will come. (Matthew 24:14)
Unreached people groups (UPGs) as a group of people distinguished by language or culture that are generally less than 2% Christian. 
Paul reminds the important issues Timothy has to settle in Ephesus. He begins with public prayers, especially for the conversion of the unsaved. (2:1—8). He referred to the importance, various essential elements in prayer, the main points and the purposes. Why should we pray seriously for the salvation of souls?
       1. For our own good.v.2b
       2. For the pleasure of God. V. 3
       3. For the fulfilment of God's own will. V. 4.
Not only our prayers indirectly helps us, it's something that God is very much pleased and considers as the best and fitting spiritual exercise from our part. Why does the Lord take our evangelistic prayer so seriously and finds delight in it? The third reason we considered only briefly in our last study. Prayers for the salvation of souls are fitting; for it is God's own desire that all must be saved.
God's Desire
This desire of God for the salvation of sinful man must be something we ought to consider in detail. How carefully we take note of the desire of our dear ones and try our best help them fulfill it. That's how we express our respect to them. Here Almighty God is longing, earnestly waiting that sinful, rebellious man may hear the gospel, repent and turn to Him. What should be response to such longing of God?
Notice, we see many other things also as God's will for man.
       – Our sanctification. 1 Thess4:3
       – Our good deeds. 1Peter 2:15
       – Our patience in suffering. 1Peter 3:17
       – Our joy, prayer & thanksgiving. 1Thess 5:16 – 18
But the foremost one is salvation of man. All the above are applicable for the saved only. Whether it is for our own life or others, we ought to seriously consider this aspect of God's desire for man. Notice similar ideas from other passages:-
       – John 6:40:- Every one may have everlasting life.
       – John 3:3:16:- Whoever believes may not perish.
       – Ezek 33:11:- 'I have no pleasure in the death of the wicked'.
       – 2Peter 3:9:- 'Not willing any body should perish.'
Here, "…God our Savior who desires all men to be saved and come to the knowledge of the truth." (1Timothy 2:4).
So, if any one perishes, it is the result of their rejection of God's gracious provision of salvation.
 No other person. V. 7.
"For which I was appointed a preacher and an apostle – I am speaking the truth in Christ and lying – a teacher of the Gentiles in faith and truth." Notice, how quickly Paul acknowledges his role in this great task of evangelism. He is sure, God has appointed him.
a. As a preacher. Herald, to announce a royal message. To declare, publicly that every one may hear and respond.
b. As an apostle. Not just a herald, but sent with more authority & responsibility to establish local churches in the entire world and do the needful follow-up. "Speaking truth" – ob. Though Timothy knows about his apostleship, as the letter is being read publicly the listeners may be sure of it. Elsewhere some denied his apostleship, wants to remove any doubt.
c. As a teacher. To expound the word of God in a simple way, so that all can understand it easily. 'Faith' to believe. 'Truth' to build on –doctrine.
      Paul was aware of God's plan for him. Listen what he says to Corinthians about his burden as well as obligation to make known the way of salvation. "If I preach the gospel, I have nothing to boast of, for necessity is laid upon me: Yes, woe unto me if I don't preach the gospel! For if I do this willingly, I have a reward: but if against my will I have been entrusted with a stewardship." 1Cori 9: 16, 17.
      Are we aware of this fact that we are bound to preach the gospel to the perishing souls around us? Why should we pray for the unreached men and women, because there is nobody else to do, we who live in this generation are supposed to do. God has entrusted this work to us who live in a particular place at a particular time of history. If we do not do, who else will testify to the people around us?
       Let us seriously ponder over this truth and fulfil our responsibility before too late. Some how be a channel of communicating the good news.
      What is your role in mission?
Take it as a challenge. The Lord is still calling, "whom shall I send, who will go for me".
Will you go? At the least PRAY. Be informed to pray intelligently. Then get involved as the Lord leads.