Go-North Missions among the Nanumbas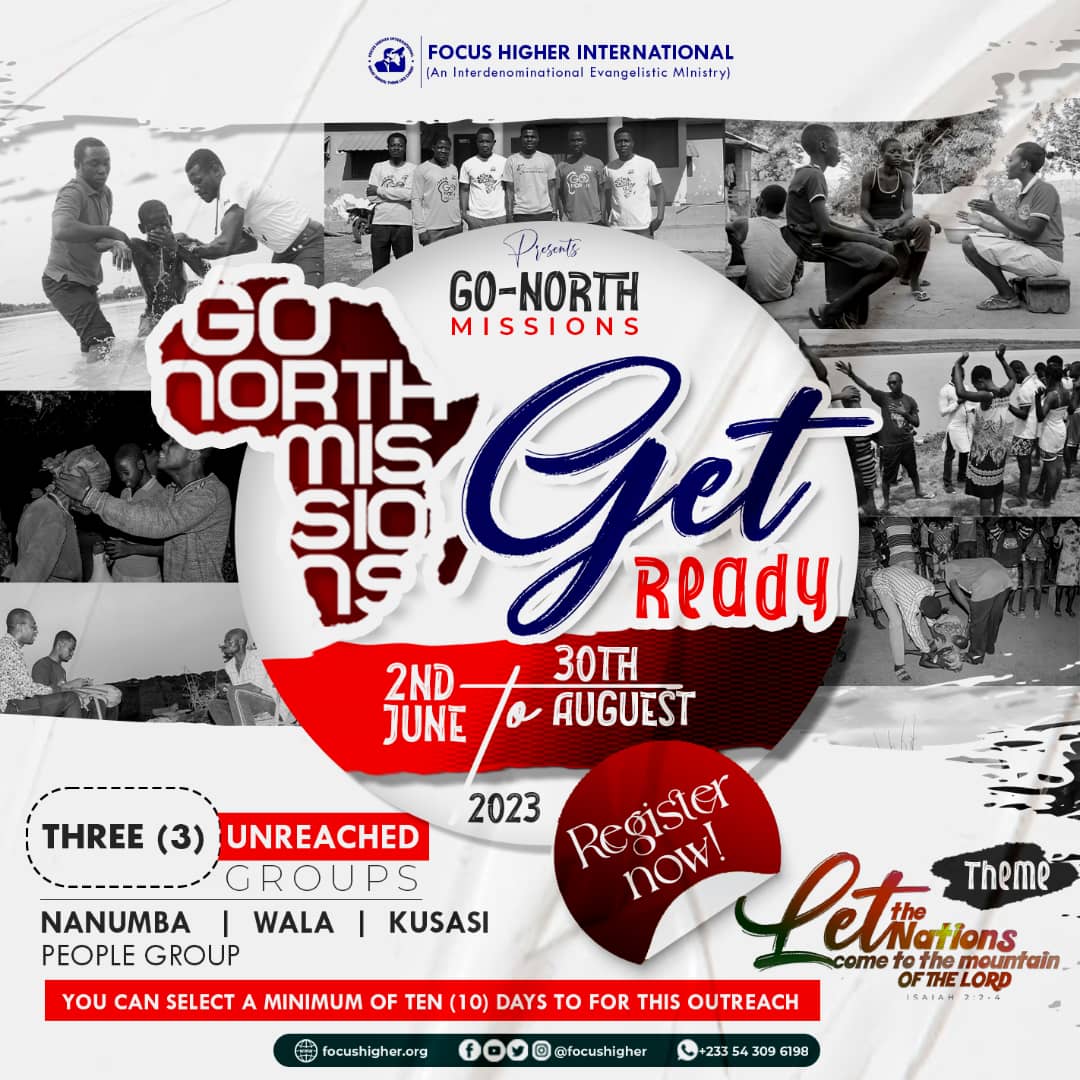 Go-North Missions among the Nanumba People Group
Go-North Missions is a rural evangelism outreach that continues to reclaim the north of Africa for Christ through evangelization and church planting. This is because of your unflinching financial and prayer support of partners and churches.  For the past nine (9) years, Go-North Missions has reached out to thirty (30) communities in the North of Ghana and Togo with the Gospel of Jesus Christ. The outcome is that night (9) churches were planted to God's glory.
The Go-North Missions project is embarking on a five-year strategic plan of reclaiming the North of Africa for Christ through church planting and disciple-making among the Nanumba and Wala people groups. This year's Go-North Missions, which forms part of the strategic plan is under the theme; "Let the Nations Come to the Mountain of the Lord" Isaiah 2:2-4 will occur from 4th June to 2nd August, 2023, in Wulensi, Nanumba South District, Northern Region, and Upper West Region of Ghana. The targets for this year's mission are: recruiting thirty (30) missionaries for the missions, raising a fund of 66,370.00 Ghana cedis and making six (6) small discipleship groups among the Naunmba and Wala people group.
Be part of the Missions Team now!
Register to Participate;  https://focushigher.org/join-us/