A man of Macedonia stood and pleaded with him, saying, "Come over to Macedonia and help us." Acts 16:9b
This year's Go-North Missions is the fourth time within the last four years FHI has embarked on a short-term missions trip to the unreached Nanumba people group in the Northern Regions of Ghana. The short-term missions trip, dubbed Go-North Missions, aims to reclaim the North of Africa.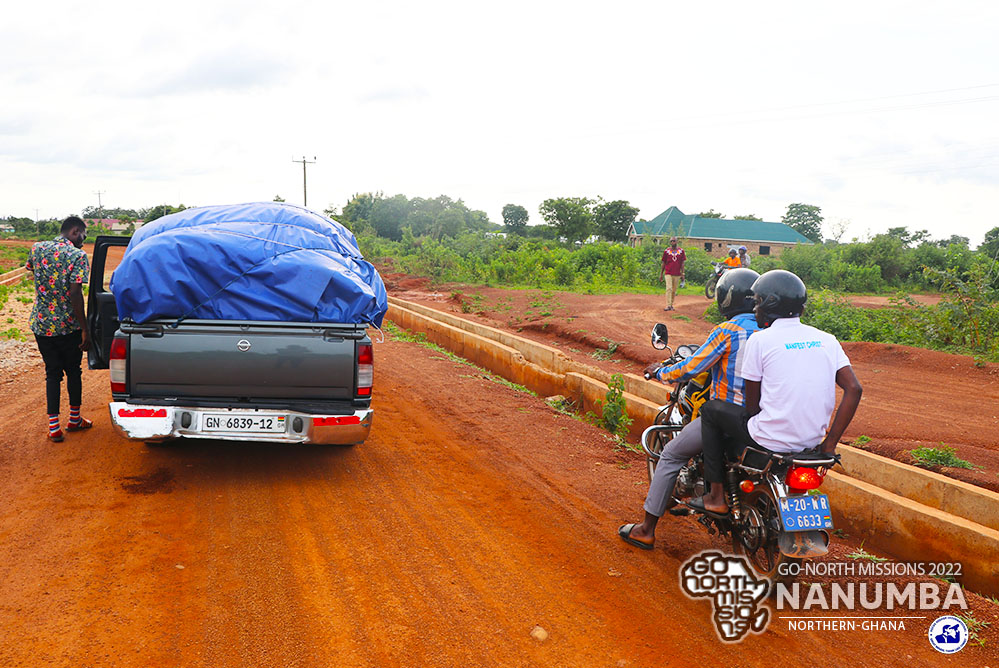 God put on our hearts to focus on this year's Go-North Missions in Pudua. The eleven (11) members who embarked on Go-North Missions 2022 from 18th June to 4th July settled in Pudua. Our host missionary and his wife, Pastor and Mrs. Yemi Ojo, also settled with us in the Pudua village. Moreover, we had Christian nurses in the town joining the team. It was all hands on deck.
The primary outreaches during this year's missions were Jesus Film show, House to House Evangelism and School Outreach. It was terrific for the people of Pudua to watch Jesus' film in Dagabani for the first time. The awe of the three hundred and fifty-two (352) people who watched the story of Jesus indicates God's uniqueness. At the end of the first film shows, Seventy-Six (76) people openly gave their lives to Christ.
The House to House evangelism allowed the team to build relationships and bridge with individuals and families to share the Gospel. Over hundreds of households had the chance to hear the Gospel explained in His simplicity. We thank God for the twenty-three (23) people who decided to accept Jesus Christ into their lives.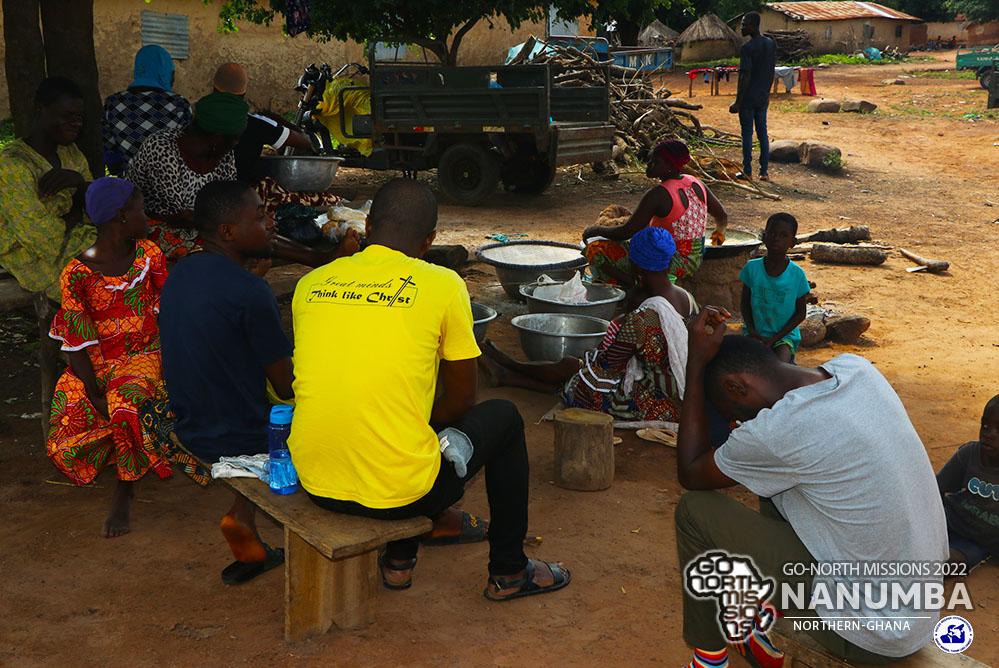 The school outreach climaxes with the presentation of the Gospel to over hundreds of pupils in the Children's Rally. We are grateful to God for over three hundred pupils who heard the Gospel through the pictorial presentation. Almost all the children pray to receive Christ into their hearts.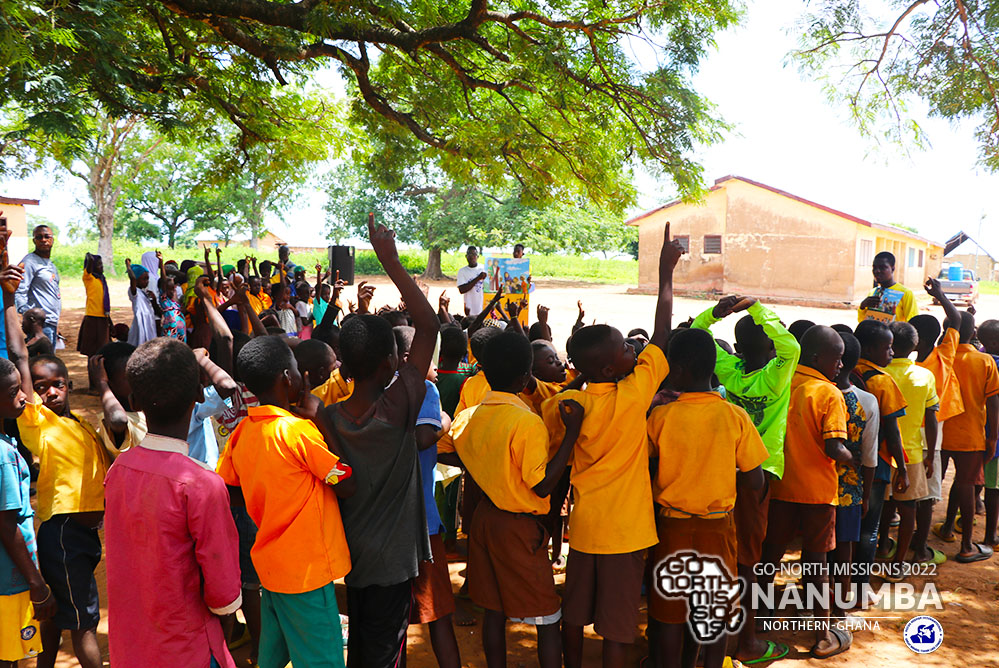 Moreover, many social intervention projects were held during this year's missions. The sequence of events of this year's Go-North Missions clearly shows God had Nanumbas in mind. The detailed report will be forwarded to our partners and associates soon.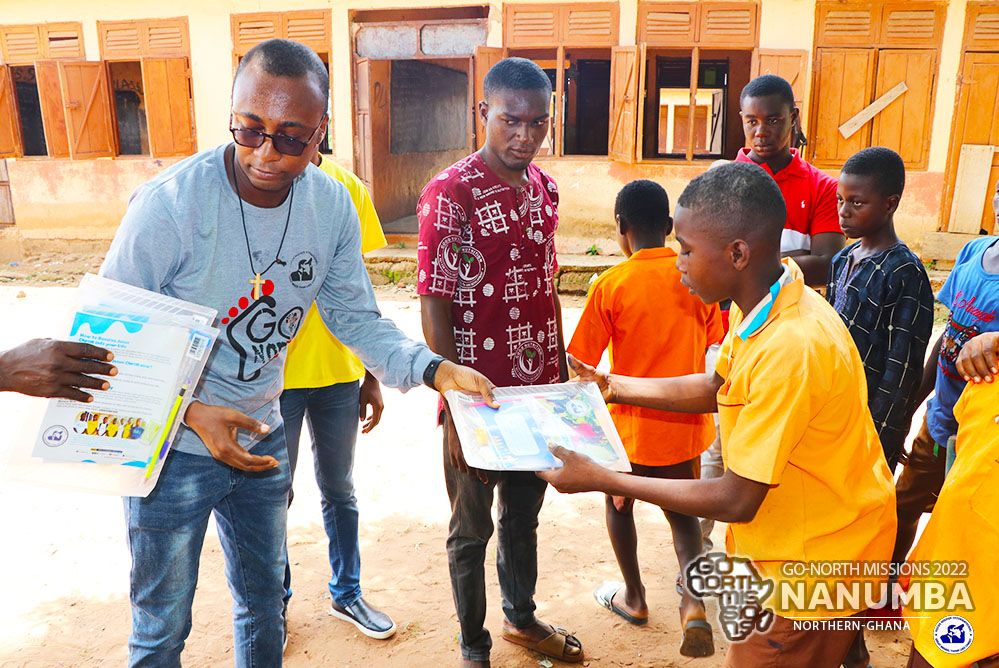 We give all the glory to God for the successful Go-North Missions among Nanuumbas 2022. God richly blesses all and sundry for supporting this year's missions in diverse ways.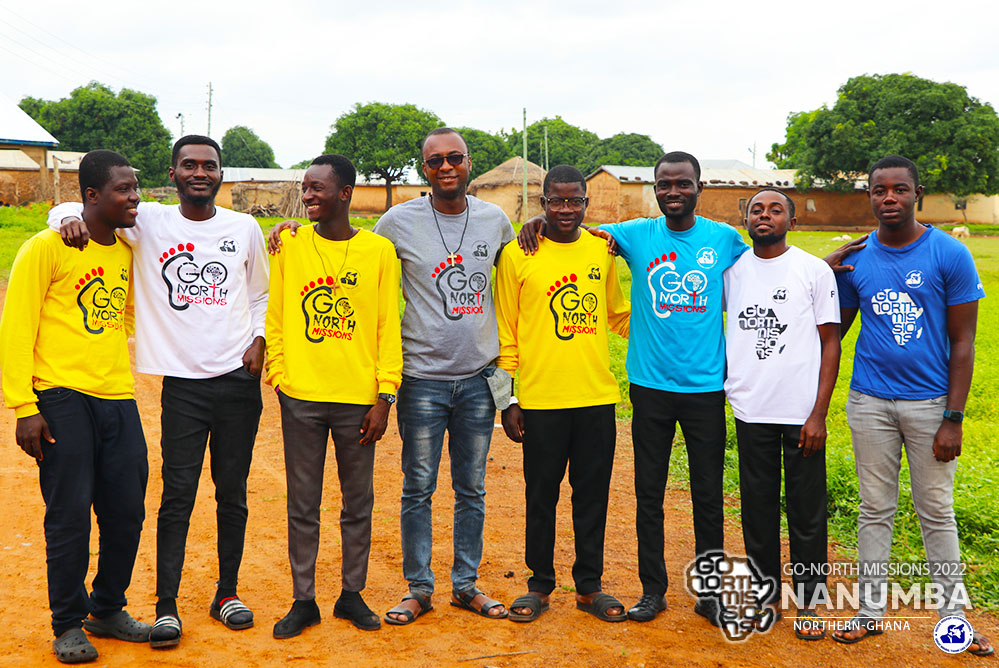 Together, we are reclaiming the North of Africa for Christ!!!