For God loved the world so much that he gave his only Son, so everyone who believes in him may not die but have eternal life. John 3:16 (GNT)
Many people think God loves only a few good people and not everyone but the truth is that God loves everyone and gave Jesus Christ so that everyone who believes in Him will not die but have eternal life.
This year Let's Break Bread for special needs students at the Kasoa cluster of schools witnessed the joyous of the deaf, blind, and intellectually challenged students gladly confirming that "Yes, Jesus Loves me."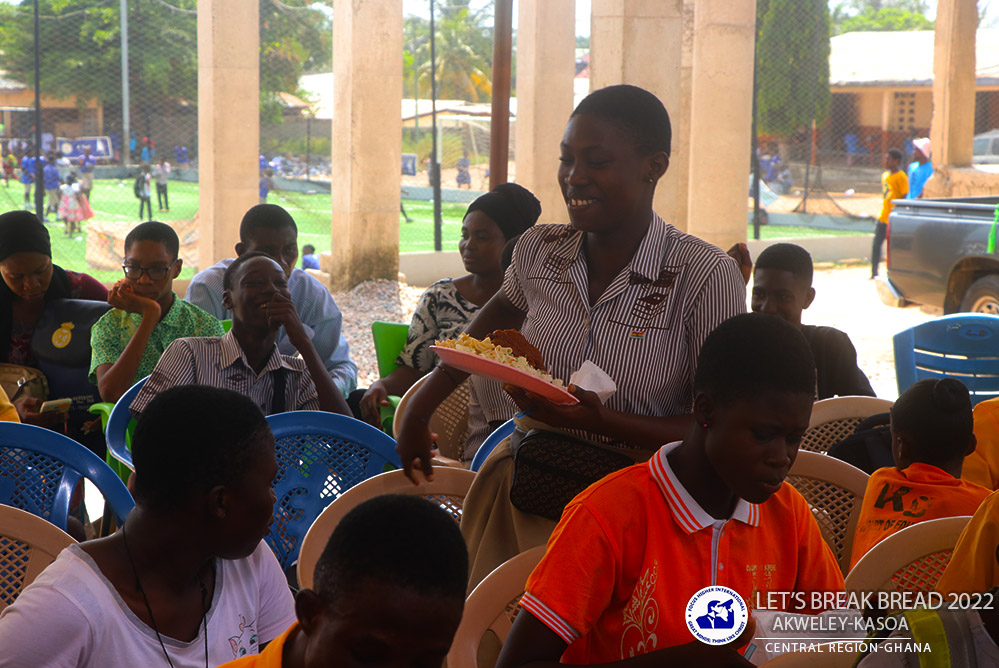 It was a Merry Christmas comes early for the over fifty (50) special needs students who FHI gathered at St. Mary Anglican School in Akweley-Kasoa. They feast together with the ten (10) mission team members and their teachers with drinks, a buffet, gifts, and many more.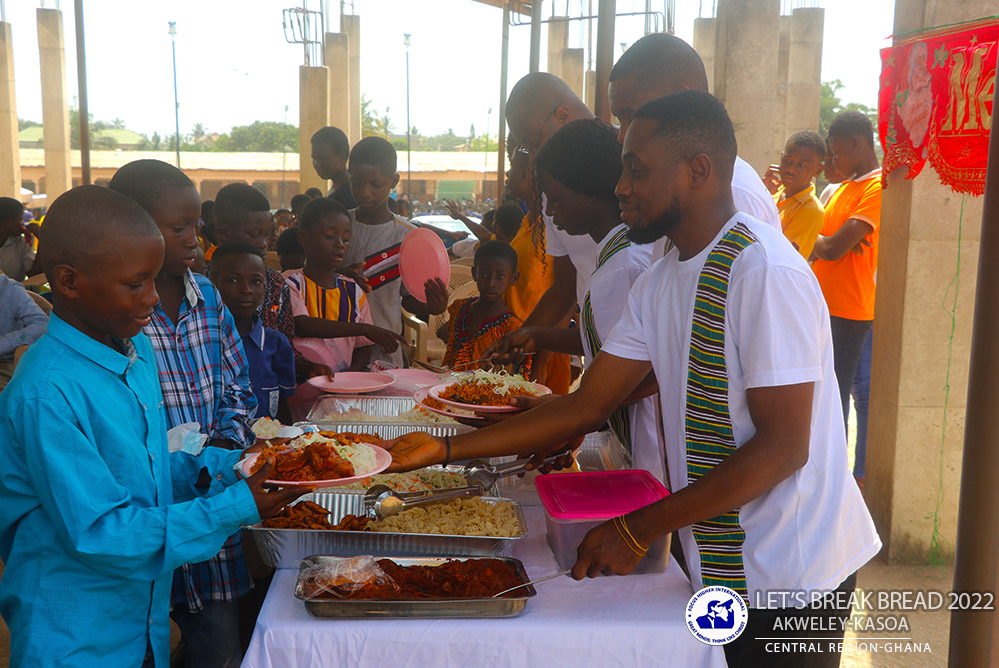 The guest speaker, FHI's founding member, Mr Solomon Anderson, shared that Christmas is about the Good News of God's love for everyone, including the special needs students. He emphasized that Christmas is about the greatest gift from God to everyone. It was amazing for the students to hear the simplicity of the Good News and believe. In the end, fourteen (14) students received Bibles to start a new walk with God.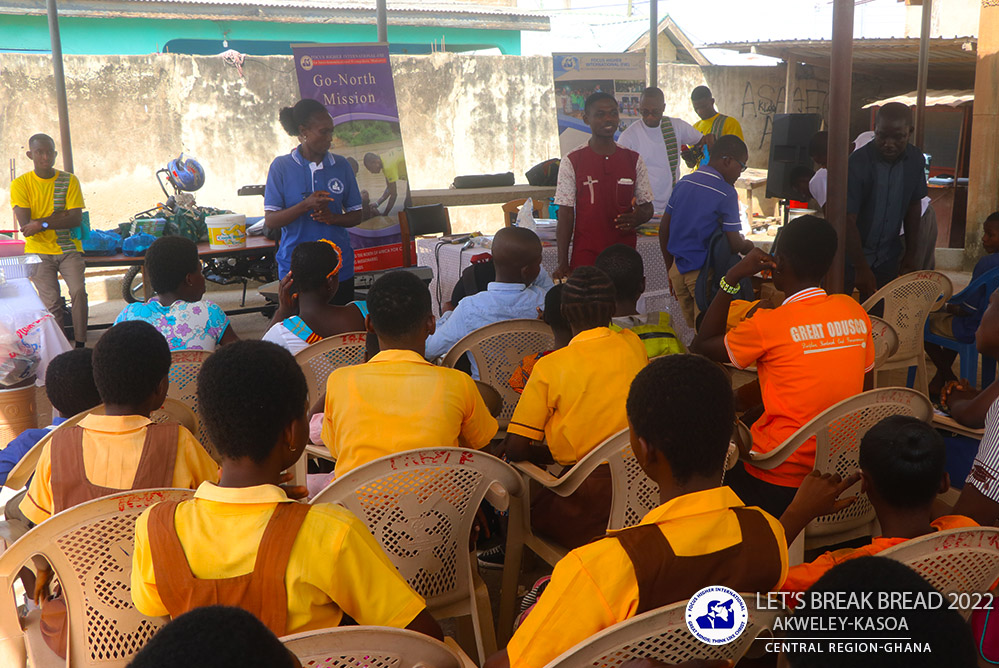 The climax of the LBB was the distribution of educational materials and clothes to each student as a Christmas Gift from Jesus to them through FHI. Moreover, the FHI donated a medical lens to one of the special needs students who have partial blindness.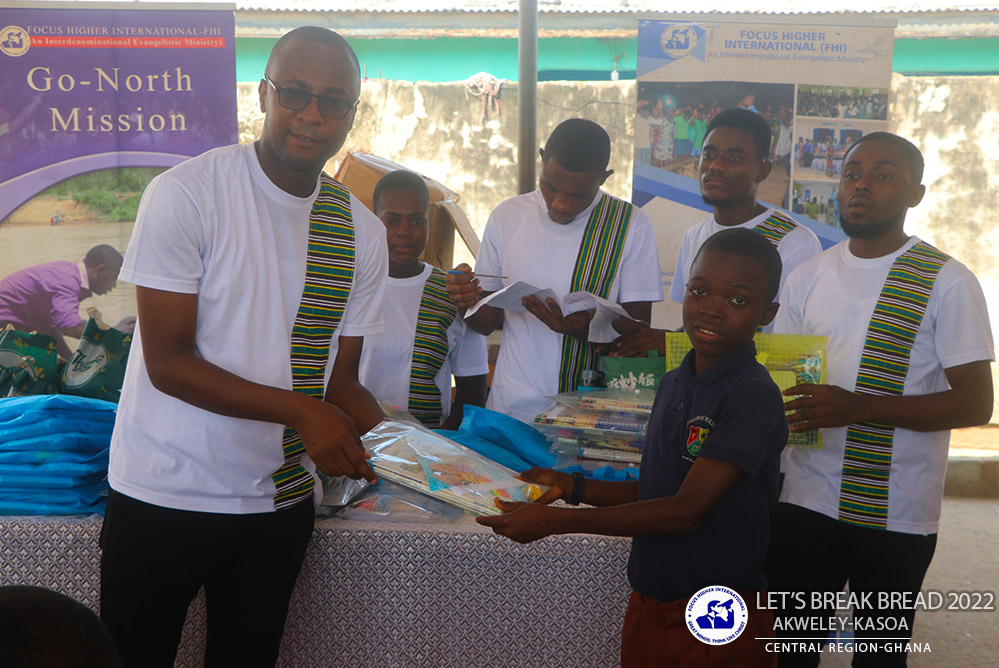 We are grateful to God for showing love to the least of the brethren through FHI. A huge thanks to our cherished partners and mission team members. For more pictures and videos, Click this link https://bit.ly/LBBPhotos
God richly bless us all, and Merry Christmas