But when He saw the multitudes, He was moved with compassion on them because they fainted and were scattered abroad, as sheep having no shepherd. Matthew 9:36 (KJV)
Despite the current global economic hardship, the FHI ministry has never given up on reaching out to the unreached people in Northern Africa. The ministry has been undertaking Go-North missions to reclaim the North of Africa for Christ. This year's Go-North Missions among the Wala People take place in the Upper West Region of Ghana from 1st to 18th November 2022.
The ministry sent six (6) missionaries and recruited four (4) souls won from previous outreach as interpreted in focusing on two villages (Charia and Siriyiri). The missionaries were divided into two teams and adopted strategies such as House To House Evangelism, Gospel Rally, School Outreach, Small Group Disciple-making, and Dawn Broadcasting to proclaim the Gospel, win souls for the Lord, and make disciples of Jesus.
At the end of the missions, six hundred and thirty-three (633) people heard the Gospel, forty-four (44) souls were won for Christ, two (2) people rededicated their lives to Jesus, five (5) souls were baptized by water, and two (2) souls received the baptism of the Holy Spirit with the initial evidence of speaking in tongues. In addition, the team formed three small discipleship groups of twenty-four (24) people and gave five (5) people Bibles.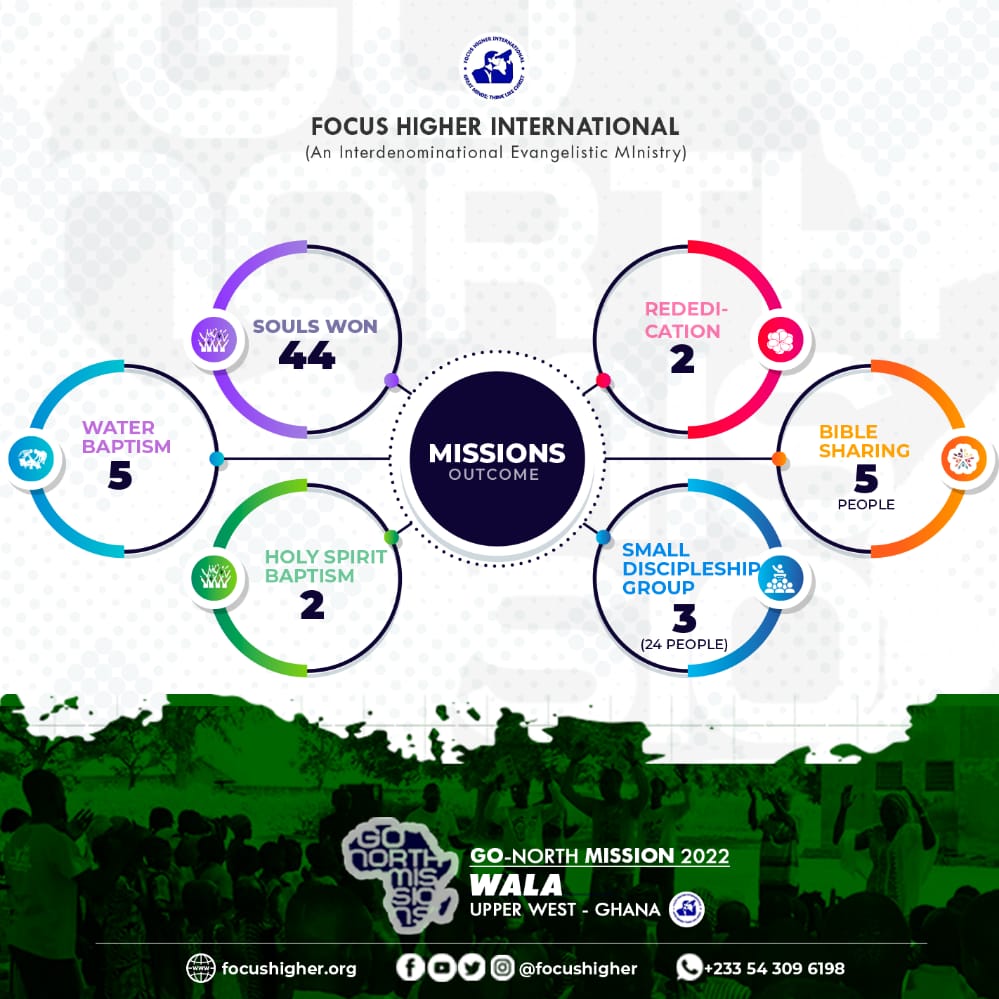 Besides the Lord's great things during the missions, the missionaries saw that many souls won during last year's missions were just helpless in their faith, like sheep without a shepherd. They needed people to train and teach them the word of God, but no one was there to help them. Some new converts can't also read to understand on their own.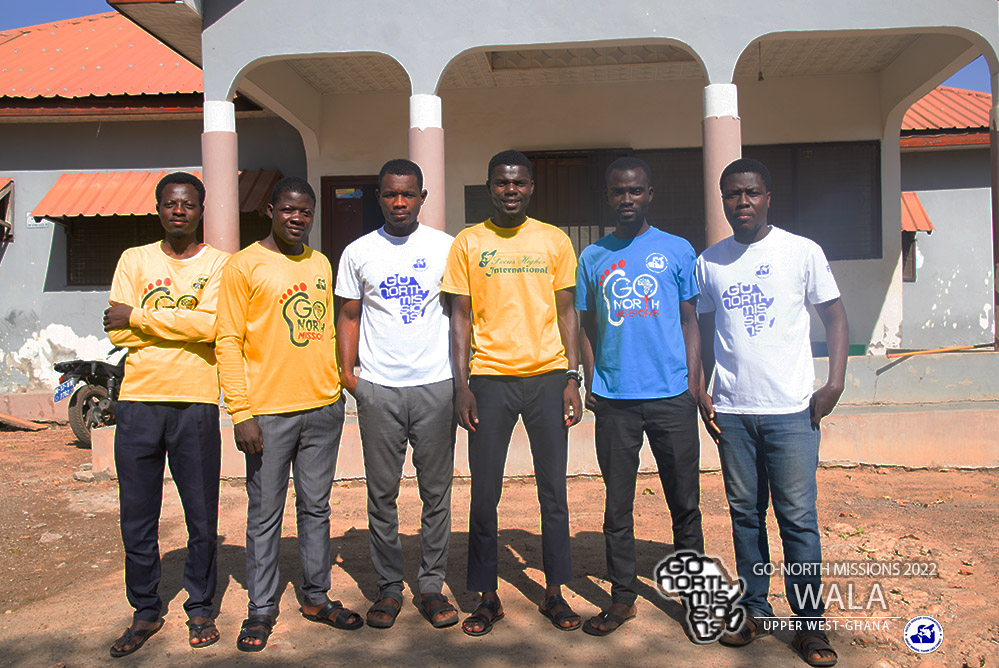 The eighteen days weren't enough for FHI missionaries as they were moved with compassion on the Wala People to even stay for more days to help many souls. Some missionaries, including first-timers, were desperate to wait for some more weeks, but due to financial challenges, they couldn't.
We pray that God will grant FHI more financial support to help send missionaries among the unreached Wala People in Ghana.
All Glory to God for successful Go-North missions among the Wala, and God bless you all for the support. Amen