For He is not the God of the dead but of the living, for all live to Him. Luke 20:38
Many people were astonished when they heard that we would have Let's Break Bread at the Osu cemetery. They couldn't believe that people lived in the graveyard.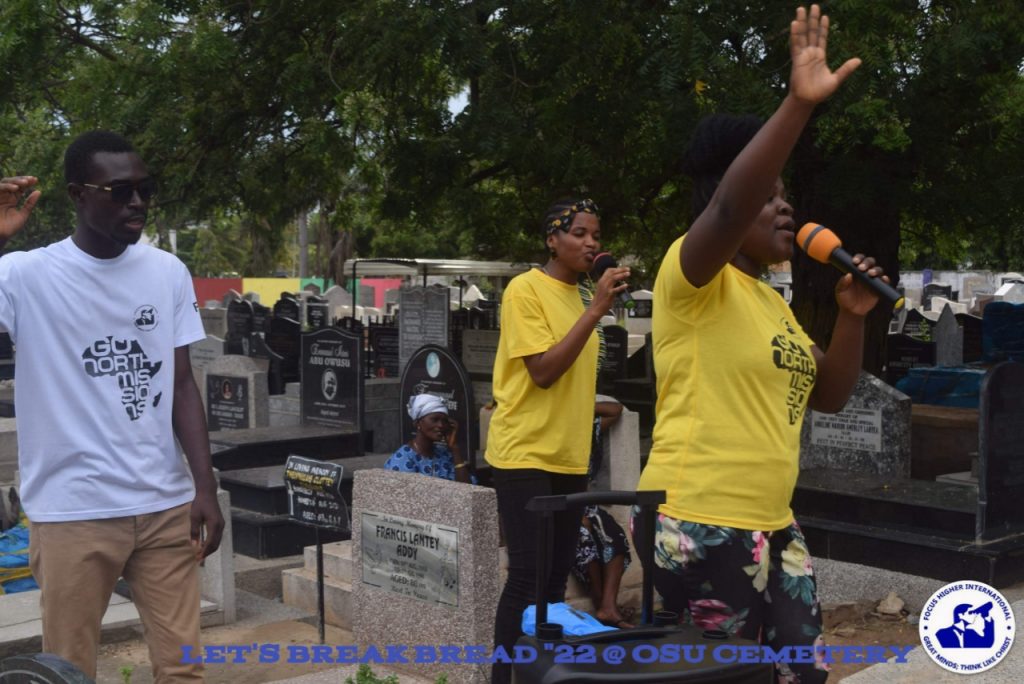 On Easter Monday, 18th April 2022, we had the opportunity to gather all the forgotten drug addicts and homeless people around the cemetery to preach the gospel to them.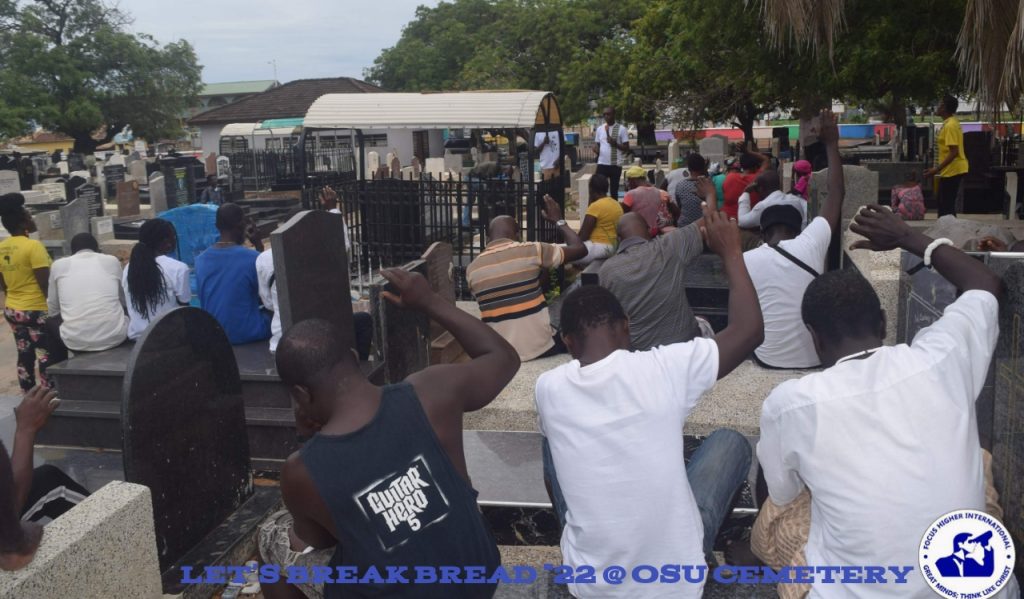 The Gospel was presented with a title, Christ in you, the hope of Glory. In the end, twelve people gave their lives to Christ. We also shared lunch with them.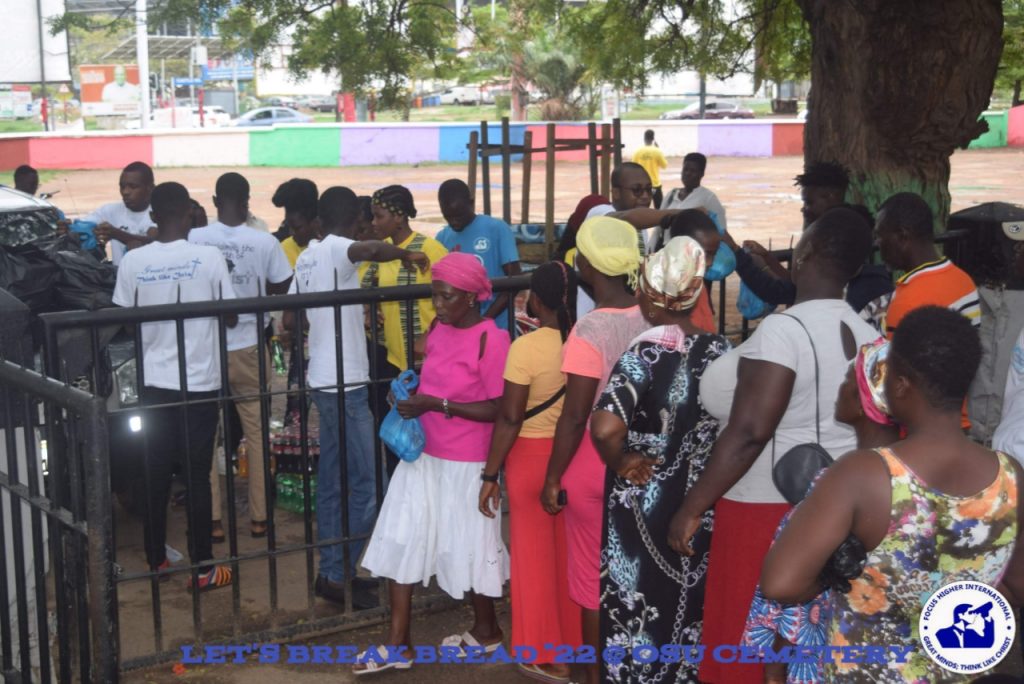 Thanks very much for your kind donations, and God richly blesses you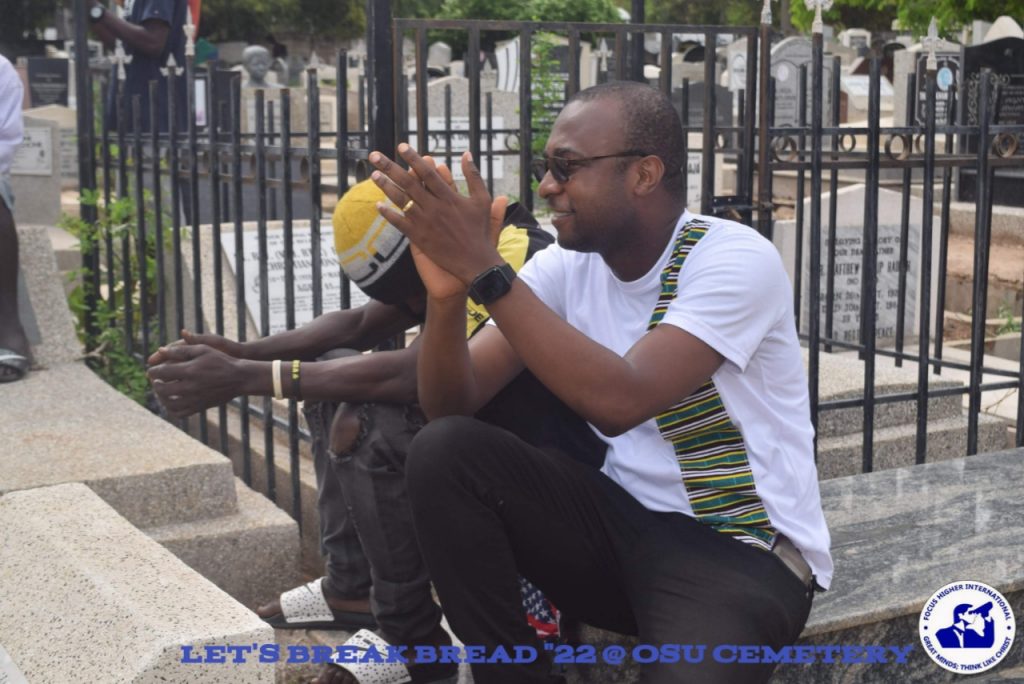 Click on the link to view more pictureshttps://photos.app.goo.gl/iZNTjfofDTjfoyUF9