Are the Junkies better than us?
When Jesus heard it, He said to them, "Those who are well have no need of a physician, but those who are sick. I did not come to call the righteous, but sinners, to repentance." Mark 2:17
The people of Ase (Lower Town) a suburb of New Takoradi couldn't understand why the Missions Team members where sending packed food, drinks , water and musical instruments into the Ngoabze Ghetto. They were amazed and astonished that we wanted to sharing God's amazing love with the youth in the Ghetto. They asked; Are these junkies better than us?
Like Jesus, our simple reply to them was that we came to seek and save the neglected and forgotten lost youth in the Ghetto this Christmas.
The above was the drama which unfolded after one to one evangelism and the Missions Team was getting ready for the Ghetto service and love feasting.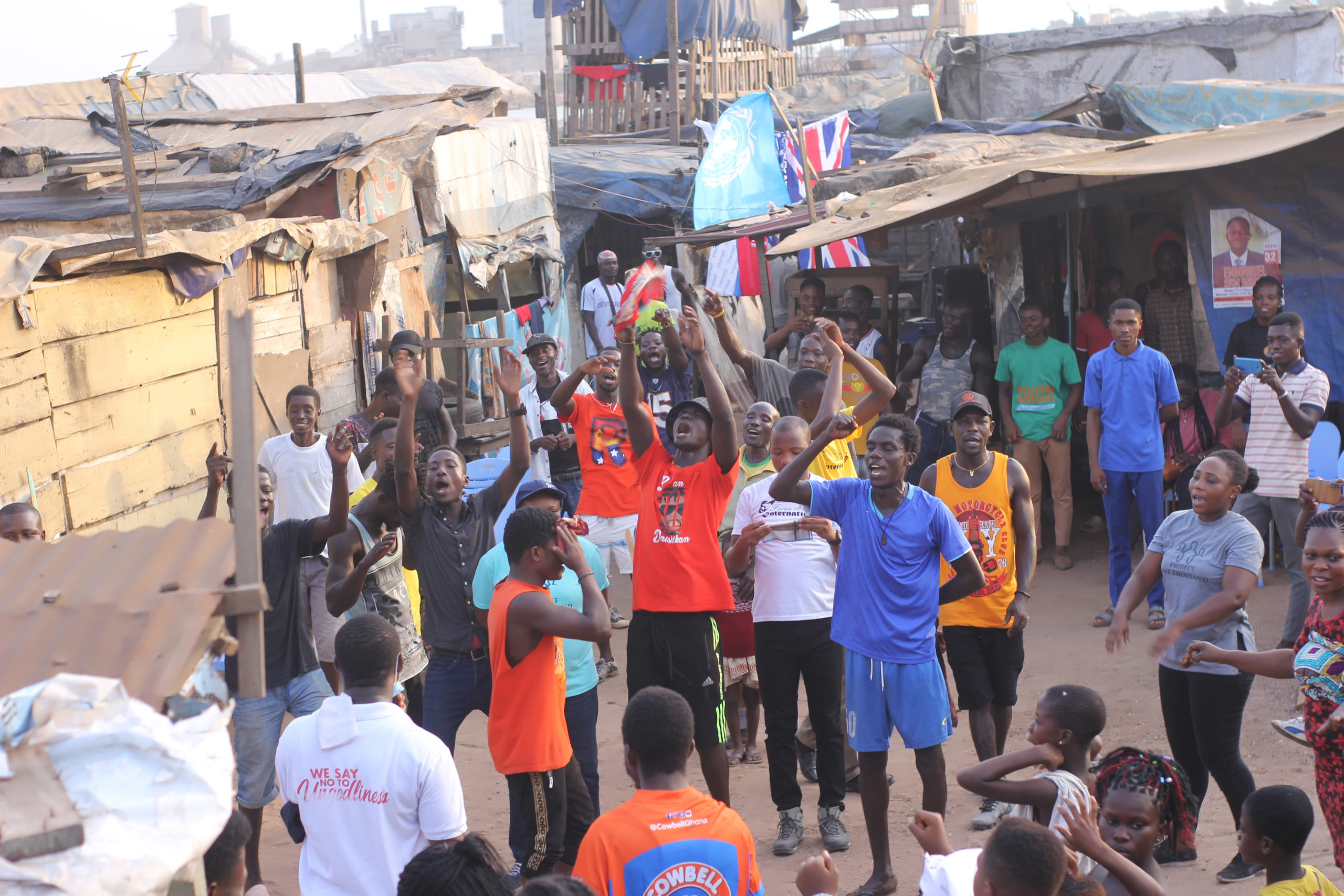 The reception we received from the youth in the Ghetto shows clearly that their hearts are yearning for God. Our hearts were filled with joy when twelve(12) of the youth in the Ghetto openly raised their hands to receive Jesus Christ as their Lord and savior. We celebrated this joy with awesome praises. Moreover, we thank God for two of the new converts who joined the Emmanuel Methodist Church for service on Sunday.
This year's Let's Break Bread dubbed Christmas in the Ghetto was done in collaboration with Youth Ministry of Emmanuel Methodist Church, New Takoradi and Project 1000 .
The outreach was jointly embarked by forty (40) members who shared the Gospel through one to one evangelism and an organized Ghetto service.
Before the outreach, members went through orientation on sharing the Gospel and the dynamics of Ghetto evangelism.
---
We are grateful for being able to share God's amazing love to 200 hundred youth in the Ghetto this Christmas.
Our heartfelt gratitude goes to the Almighty God for this outreach, our supportive FHI partners and the energetic missions Team members. God richly bless you all.