PRAYERFULLY CONSIDER MISSIONS IN YOUR 2021 PLANS
Commit to the LORD whatever you do, and he will establish your plans. Proverb 16:3
It's my prayers that as you make plans and decisions for 2021, you will carefully and prayerfully consider missions in your plans.
Missions is an organized effort to fulfill God's mission of redeeming the lost and establishing His Kingdom.
You can prayerfully consider supporting missions through going, praying, giving, mobilizing, sending, encouraging and many more.
Ask God, What do you want to do through me to support missions in the year 2021?
How much do you want me to trust you for in giving to support missions in the year 2021?
We are praying with you as you allowed the Holy Spirit to led you to support Missions in 2021.
Attached is FHI's 2021 Planner.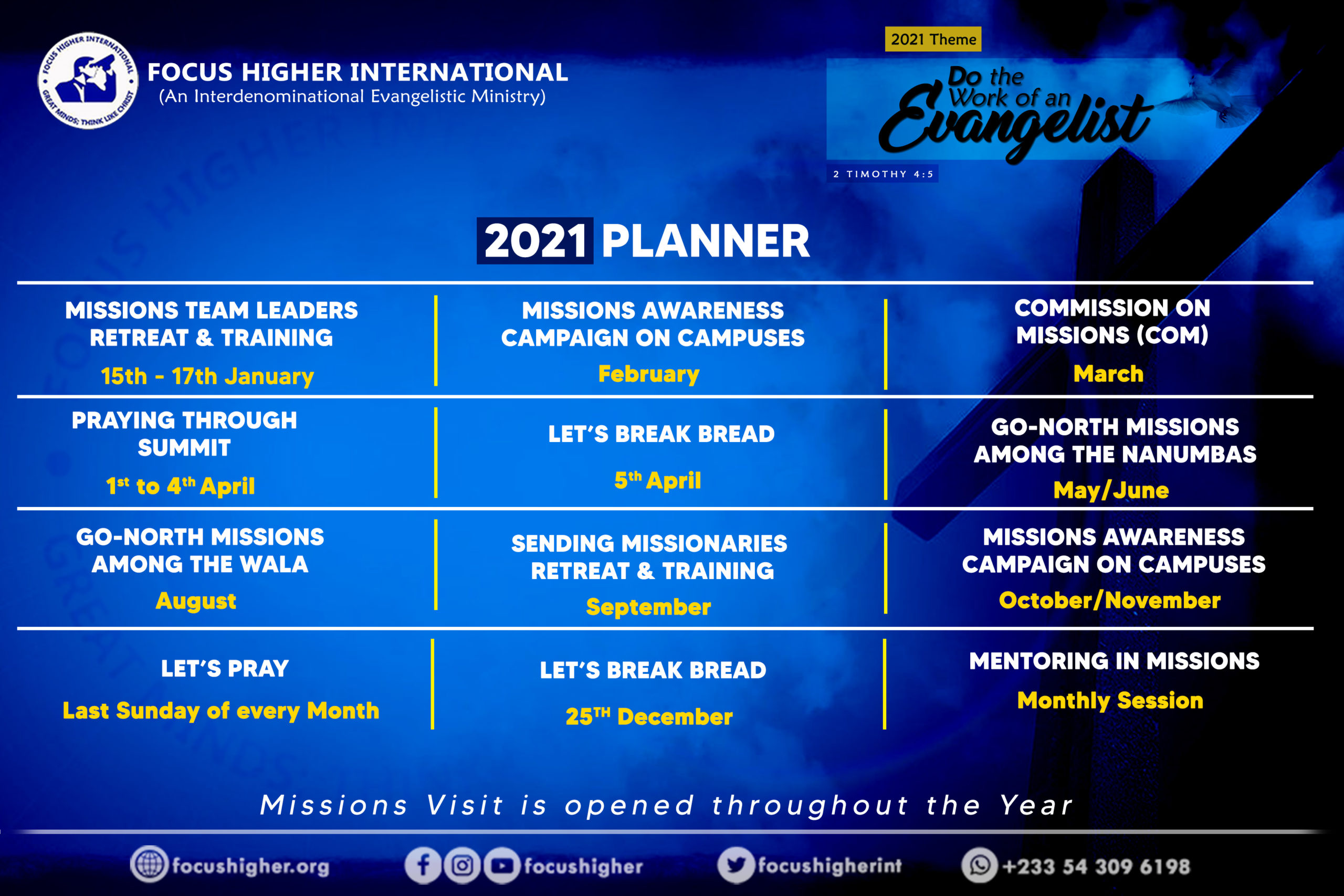 Together, we work on the field for souls.